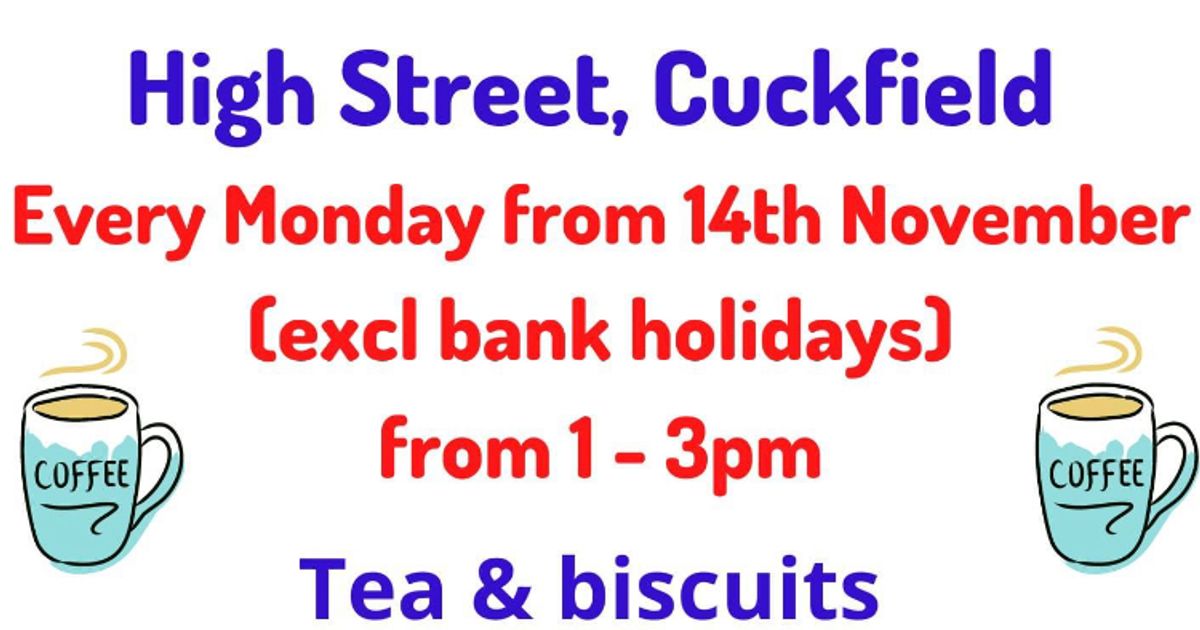 Coffee and Company - Every Monday
New community coffee and company group starting at Queen's Hall, High Street, Cuckfield starting on Monday the 14th of November and running every Monday (excluding bank holidays). From 1pm until 3pm.
Come along for conversation, company, lots of hot drinks and biscuits! Stay warm with us and meet new people too.